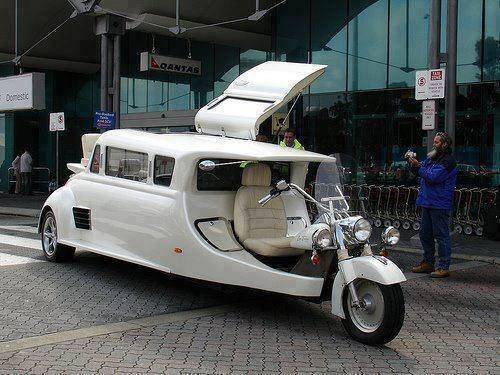 A tricycle mostly abbreviated to trike is a conveying vehicle that is three-wheeled.
Tricycles are of many types, such as cycle rickshaws for moving passengers and freight trikes used for commercial purposes, popular mostly in Africa and Asia. It is mostly used by the elderly as a means of conveying passengers for income, transportation of goods and services and for personal uses.
For a vehicle mostly associated with the poor community. We present to you The Harley-Davidson limo which mostly known to be part tricycle part limousine and 100 breathtaking. This hybrid combines a 2012 Harley in the front consisting of a passenger and an eight-person comfortable seater made with one of the best interior plans
The white limo tricycle includes everything you would expect from such a luxurious vehicle in it possess a well-stocked bar, a flat-screen television, a sound system, state of the art air conditioning, tinted electric windows, with vertically opening doors and a breathtaking interior made for optimum comfort which allows passengers to enjoy their ride.
See more pictures below;