Joe Igbokwe, who was the spokesperson of All Progressive Congress (APC), Lagos State chapter, and an active member, has taken to his official Facebook handle to react after Chidinma Ojukwu, the prime suspect in the murder of late Usifo Ataga, Super TV boss was seen leaving Igbosere Court earlier today.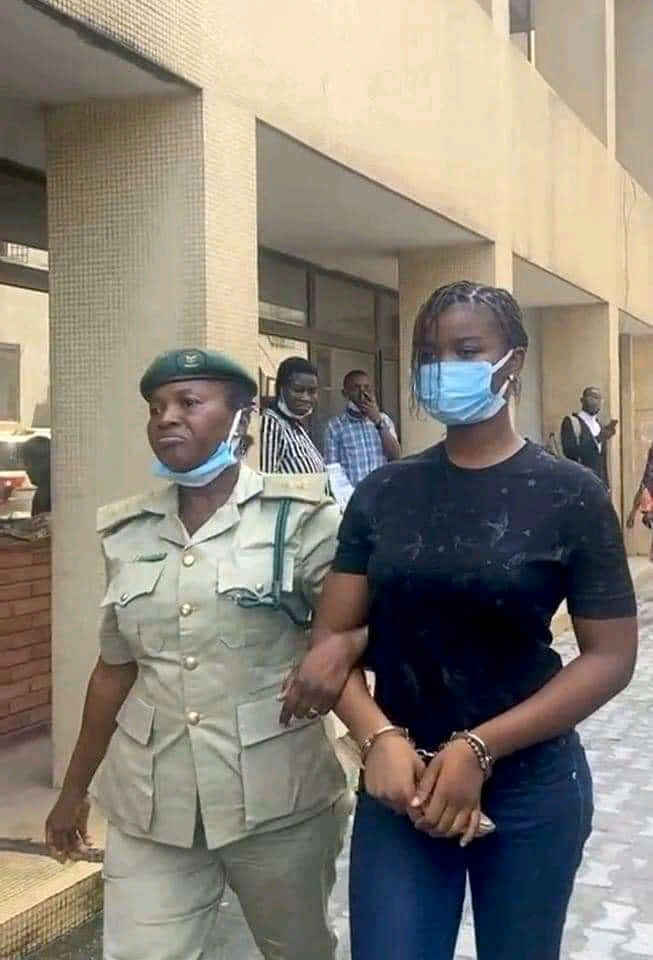 It could be recalled that the 300 level University of Lagos student, Chidinma Ojukwu, was arrested for allegedly stabbing late Usifo Ataga to death after she claimed that he was making a move on her.
However, based on information gathered from a reliable source, the trial of Chidinma Ojukwu, the prime suspect in the murder of Usifo Ataga, continued at the Lagos State High Court in Igbosere, Lagos State today.
Chidinma Ojukwu was said to have been in love with late Ataga, and was the last person seen with him at the short-let apartment, where he was gruesomely murdered on June 18.
Watch Video Below…
Reacting to this video, the exceptionally boisterous APC supporter, and special adviser to the Lagos State governor on drainage and water resources, Joe Igbokwe revealed that he is scared of this generation.
According to his words, he said, "Chidinma leaving Igbosere Court earlier today. This generation frightens me".
See post below…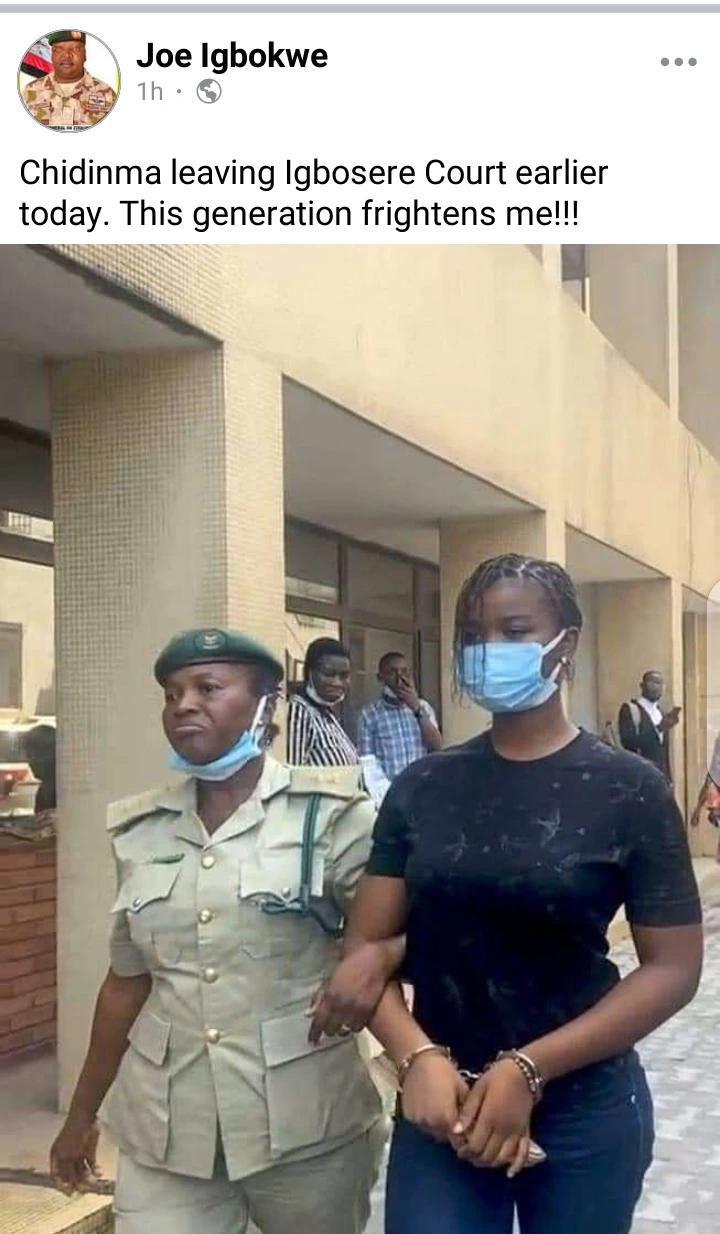 This is a funny one from Joe Igbokwe, however, if u ask me, I would say that looking at the way Chidinma Ojukwu was leaving the court, one can tell that she is not afraid of anything, she looked so fearless despite the fact that she is being charged for murder.
This particular statement made by Joe Igbokwe has attracted a lot of attention as many Nigerians took to the comment box to share their thoughts. The majority is of the view that Chidinma Ojukwu was looking so beautiful and well-kept despite being in custody. However, I want to use this opportunity to pass a strong message to those married men and women, who are having a secret affair, please learn from what happened to late Usifo Ataga.